2019 GC Asia Leader Summit: GCALS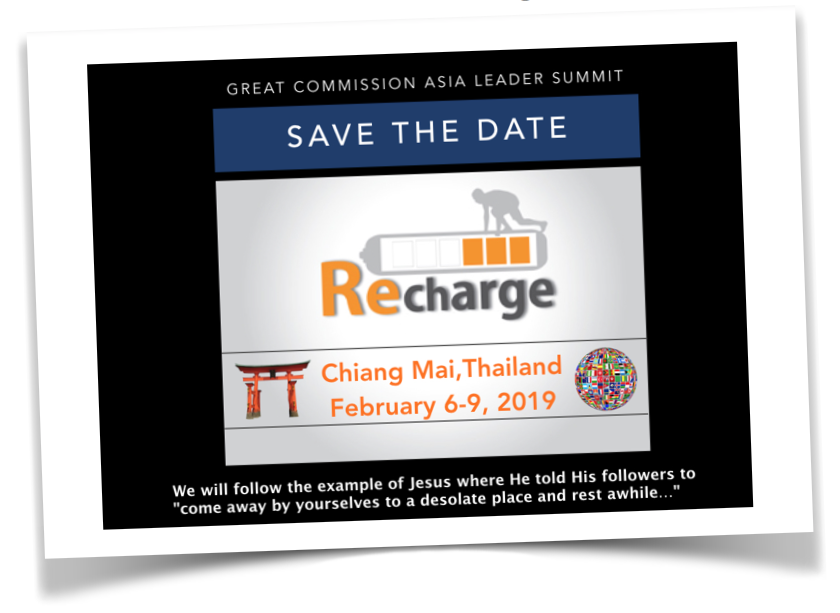 Beliefs We Hold To – Relationships We Value – Mission We Share
---
INVITATION
When the twelve apostles returned from their evangelistic excursions, going through various cities proclaiming the Kingdom of God, they gave Jesus a report of all that had happened. Jesus took them away to rest, recover, and refresh.
We are inviting you to do the same! Invest in time away to rest and recharge.
COMING SOON
Our Asia Leader Summit is not that far away. We hope you will have the time to join the "Recharge" retreat. Please save the dates – February 6-8, 2019.
Recharge begins on Wednesday evening, Feb. 6, and goes through Friday evening, Feb 8th. Please plan your departure for Saturday, Feb 9th.
REGISTRATION
The Registration Form is now online; deadline is January 31st, 2019.
NOTE: Our country-coordinator partners will meet until after lunch on February 9th. Please book your departure later in the day.